Welcome to the Children's Section!
Congratulations to all our winners of the Bookmark Contest!! We had a lot of trouble picking the winners from such a wonderful group of bookmarks!! Thank you everyone who turned one in. We will display them in the library. However, if you would like yours back immediately, please let us know and we will not display it. Otherwise, the bookmarks can be taken home at the end of the summer library program. Thanks again to everyone involved, especially the art teachers at Crestwood and Notre Dame!!!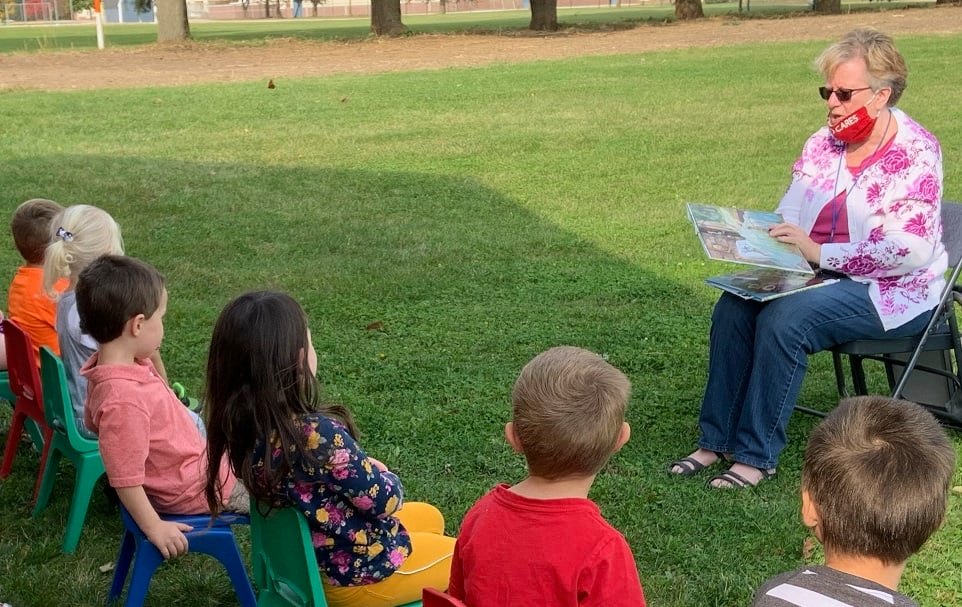 Here's Rhonda reading to the Preschool kids at Crestwood's Pre-K and Notre Dame's Pre-K as well as Zooming with Crestwood's 4-5th grades.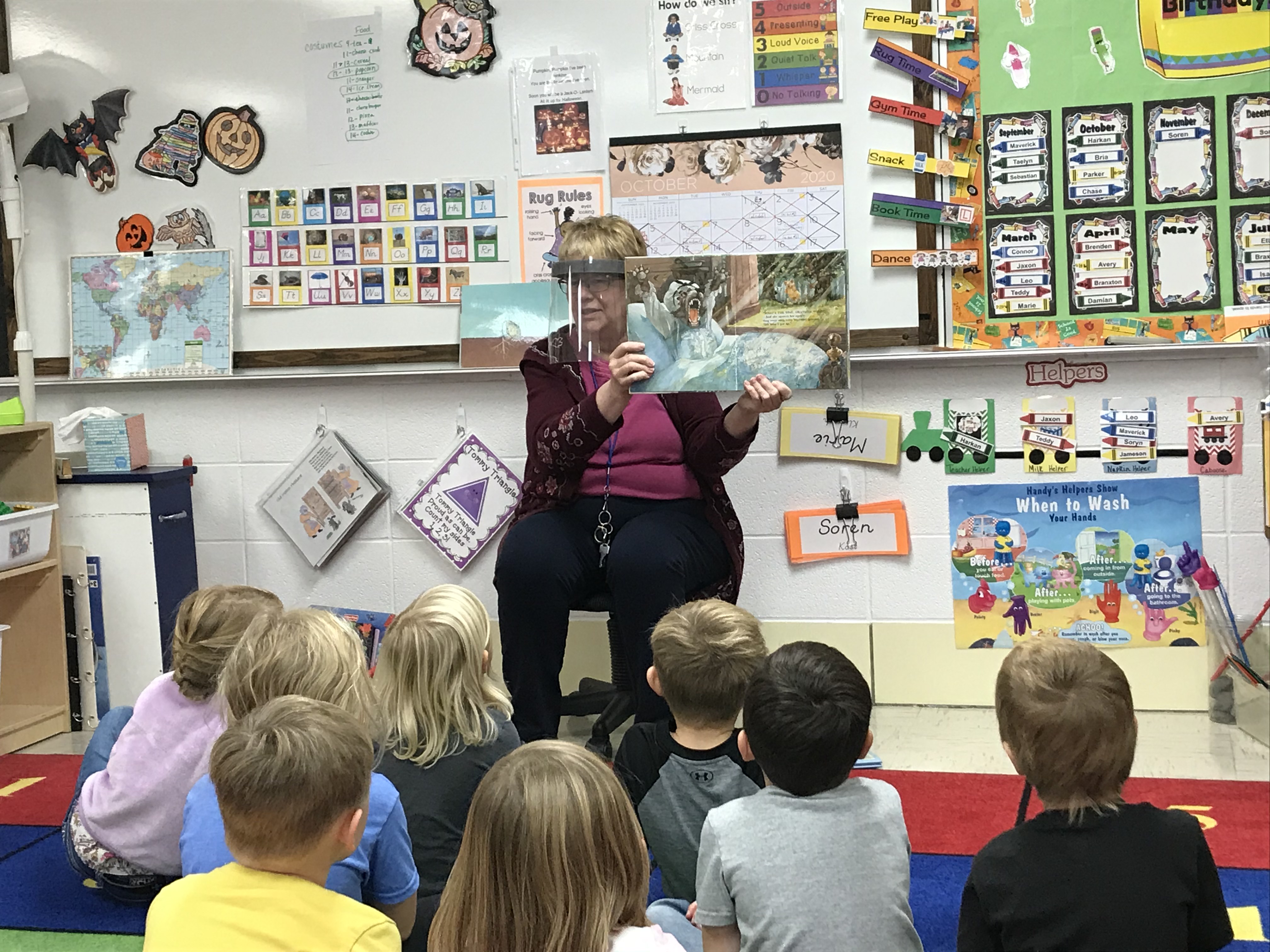 Rhonda Vobr is our Children's Librarian and she has been working hard on our Children's Section! We have new series baskets for easy browsing of chapter books, a section for new books both fiction and non-fiction, easy readers, a board book section, nonfiction for older children and our amphitheater for story time.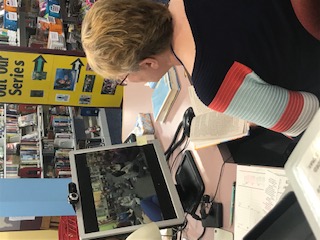 ---