On this page, you will find information about our technology-related services. These services include: computers, printers, copy and fax machines (including prices), and proctoring.
Public Computers:
We have 10 public computers, one Card Catalog computer, and two MacBook laptops all available for the public to use. If you need to print something from one of our computers, you will have to use one of the numbered public computers (card catalog and macbooks will not print).
You are welcome to use our MacBook laptops if you need to have a bit more privacy. We will allow you to check out the MacBooks for IN-HOUSE USE ONLY and take the computer, charger, and case to a spot in the library with more privacy. The MacBooks also include a built-in camera and microphone if you need to do a video conference, class, etc.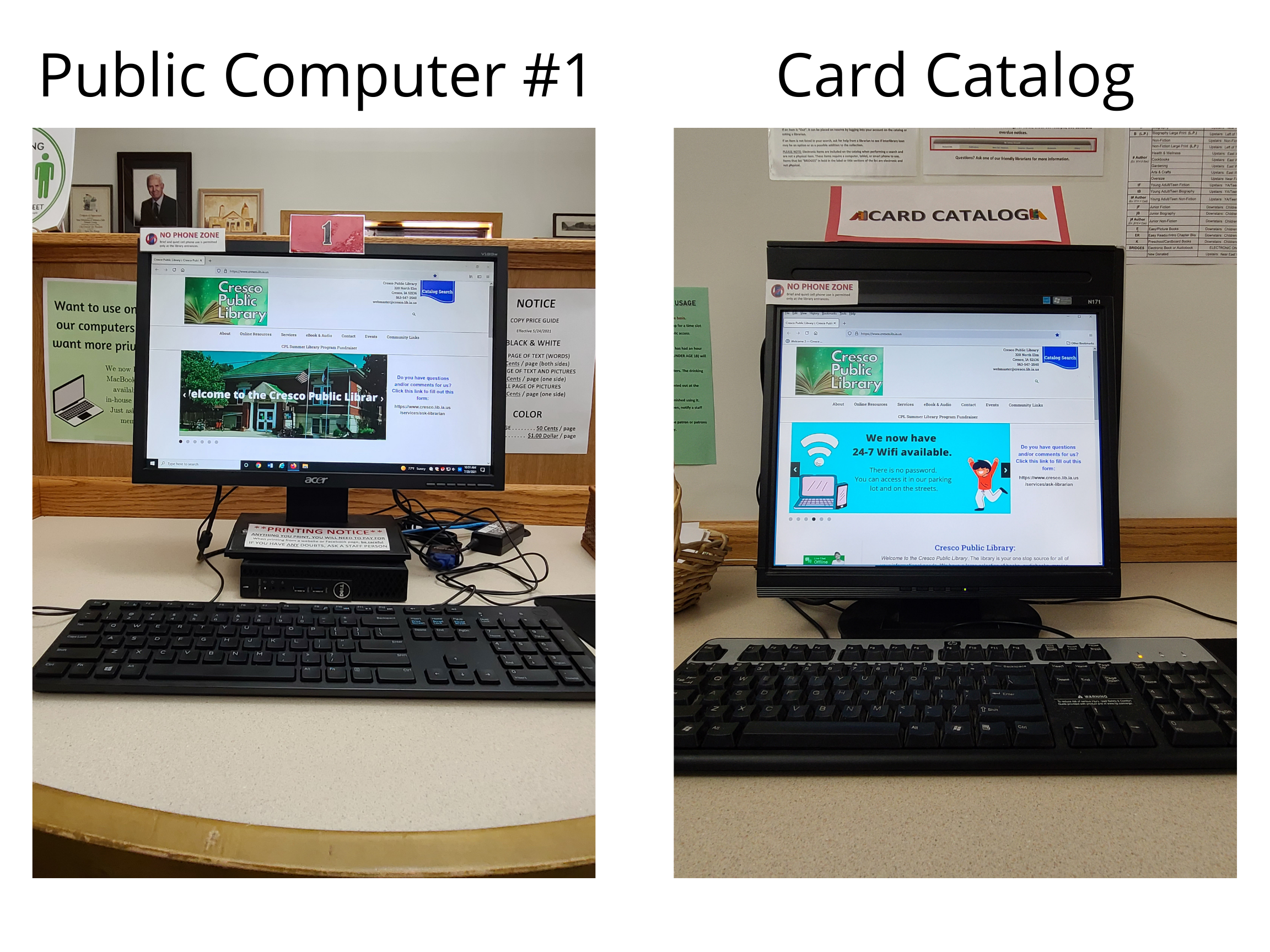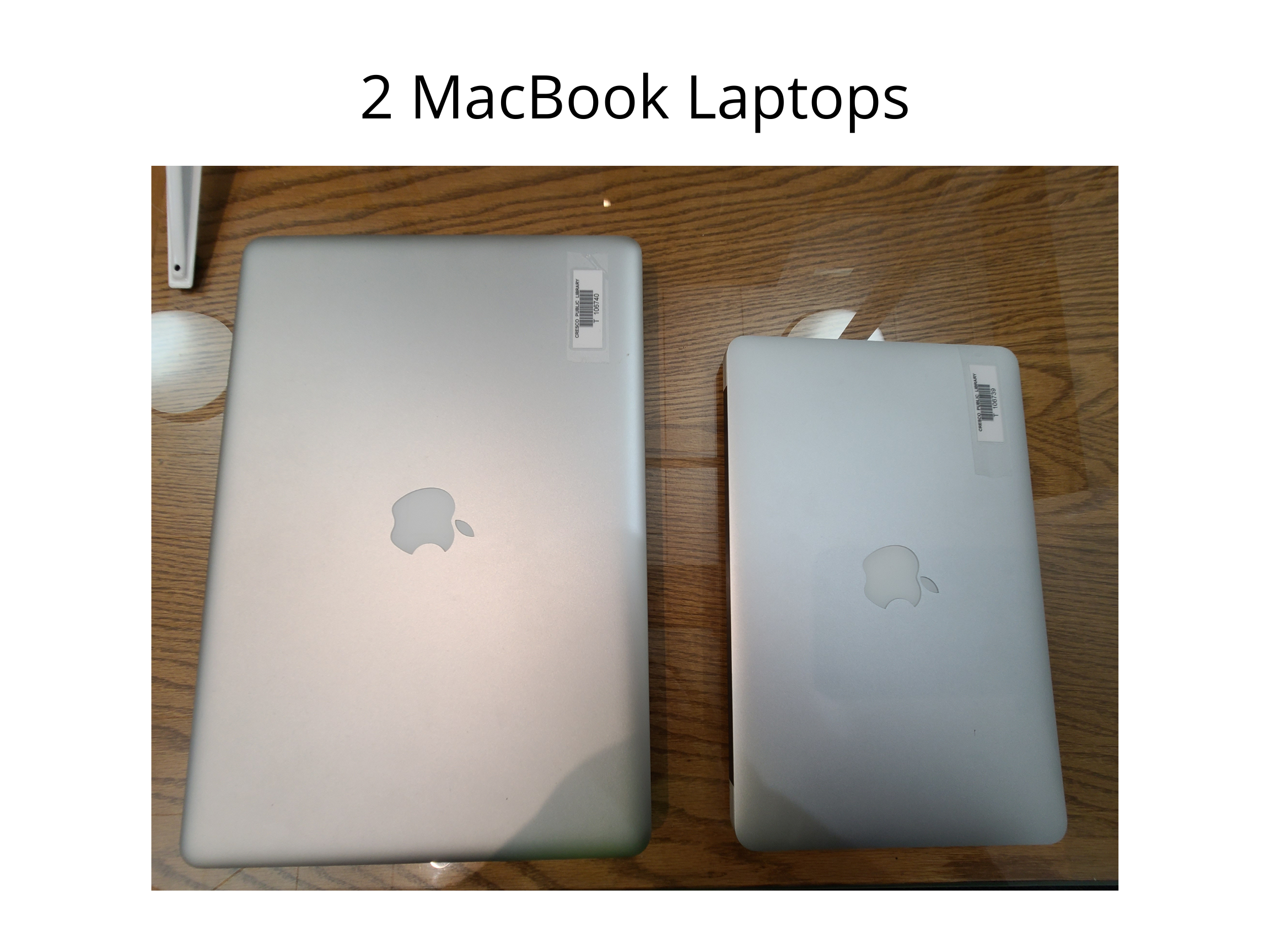 Printers/Copy Machine:
We also have two printers available for the public to use. Our smaller printer is used if our bigger one is being used by someone else. If you need help printing, don't hesitate to ask a staff member to help you.
Prices for Copies:
We are currently taking Free Will Donations for copies until further notice, but this is what we would normally charge...
Black and White Copies:
Full page of text (words) - $0.25 cents/page

Full page of text and pictures - $0.50 cents/page

Full page of pictures - $0.75/page
Color Copies:
Up to 1/2 page - $0.50/page

Full page - $1.00/page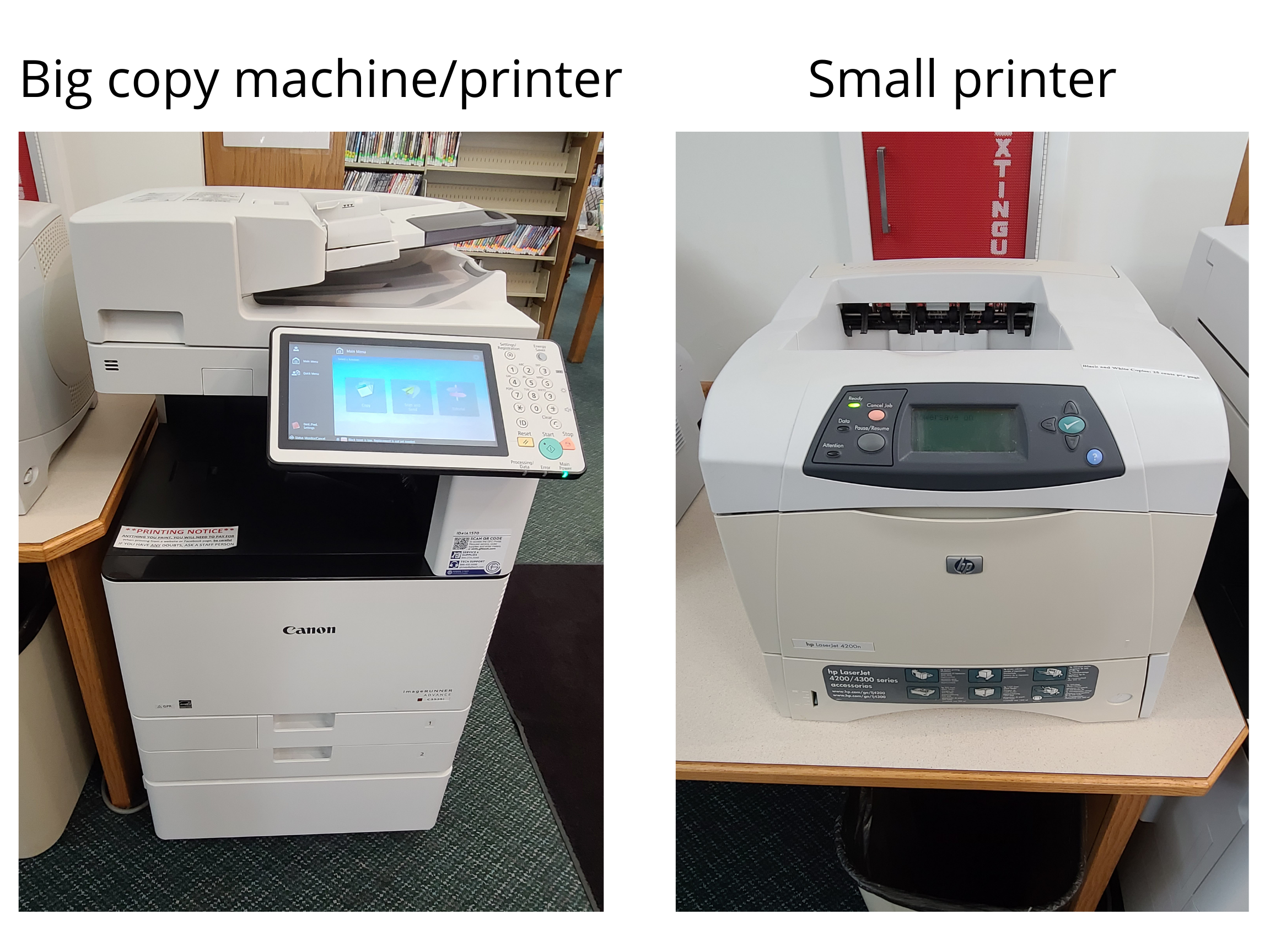 Fax Machine:
There is also a fax machine available to you for both incoming and outgoing faxes.
Our fax number is 563-547-1769
Incoming Fax:
We accept incoming faxes and we never charge for them. You may call and let us know that you are expecting a fax. Once it comes in, we will give you a call and hang on to it until you come and pick it up.
Outgoing Fax:
If you'd like to send a fax, please let a staff member help you especially if you have a birth certificate, social security card, death certificate, etc to fax. For those items, we do have a plastic sleeve to put those in when faxing so they aren't ruined.
Prices for Fax:
$1.00 for the first page and $0.25 for each additional page. If we make a copy of a double sided page for the fax, we will not charge for that copy.

Scanning:
If you have some papers, pictures, certificates, etc. that you would like sent to your email or someone else's, we do have the ability to scan it. Scanning the item/s will be much easier and clearer than taking a picture of each item/s. It is free of charge. Please ask a staff member if you would like something scanned.
Proctoring:
If you are enrolled in a class that requires a proctored exam (written or online), we can house that exam here. The test materials can be sent to the Cresco Public Library in 3 ways:
Fax: 563-547-1769

Mail: Cresco Public Library
320 North Elm St.
Cresco, IA 52136
Please schedule ahead of time, we cannot guarantee that a staff member and/or computer will be available. Contact the Cresco Public Library at
webmaster@cresco.lib.ia.us
to see if we're available for a proctored exam.